Consultancy specialized in Climate Change Adaptation and Sustainability
ICATALIST is formed by a highly qualified interdisciplinary team, supported by a constellation of collaborators and experts in different fields of knowledge. We have, among others, specialists in environment, forestry, socio-ecological systems, economical and funding analysis, communication or public participation. We integrate qualitative and quantitative approaches in research projects, knowledge transfer and specialized studies.
Because implementation turns plans into actions, ICATALIST facilitates the adoption of the best knowledge and innovation, to address the needs of our clients.We make sure that our work is respectful and in accordance with local practices, different approaches and cultures.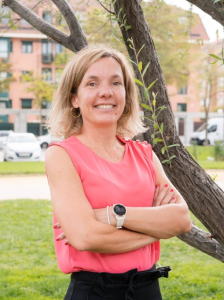 Senior Researcher
International researcher and consultant specialized in water security and interrelations with food and energy security. Convinced that we need systemic and holistic approaches to solve the large and complex challenges we face as a society.
Ecologist by training with extensive experience in environmental planning.

She has spent most of her professional career in research centers and policy think tanks, investigating solutions to complex problems at the interface between water, territorial development and environmental sustainability. Her professional goal is to generate knowledge and tools to bridge the gap between science and policy to raise awareness and improve decision making. She has experience working in multicultural environments and diverse regions ranging from Europe, Latin America, Sub-Saharan Africa and Asia.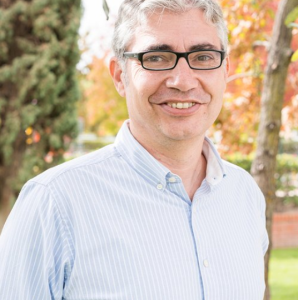 Senior Researcher
Expert in water use accounting and territorial analysis studies, with special interest in monitoring threats and impacts on social-ecological systems.

Degree in Environmental Sciences and PhD in Geography (specializing in regional quantitative analysis) from the Universidad Autónoma de Madrid.

He has more than 20 years of consulting experience, mainly related to the use of GIS and remote sensing in agricultural and environmental studies. He has worked in several applied research projects within the Horizon Europe, H2020, Framework and LIFE programs of the European Union as a researcher, work package leader and member of the coordination team. He has also been part of more than 20 proposal evaluation processes for the H2020 and Horizon Europe programs and coordinated in 2021 the writing of a proposal, the MAIA, selected for funding with an overall score of 14.5 out of 15. He was also professor of the Master in "Environmental Management" of the Instituto de Empresa (IE), one of the best business schools worldwide, being awarded as "best professor" in the 2011/12 call.

Recently, he has developed "contamod", a service that integrates water accounting and auditing to monitor changes within a territory as a consequence of irrigation modernization, as part of a postdoctoral fellowship from the Torres-Quevedo program funded by the Spanish Ministry of Economy and Politics. Competitiveness.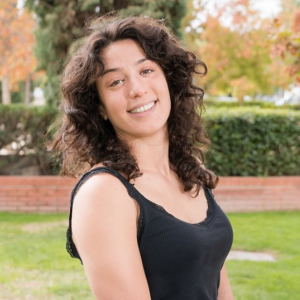 Researcher
Specialist in sustainability of socio-ecological systems and participatory processes. Graduate in Biology and Philosophy student.
Graduated in Biology from the Universidad Autónoma de Madrid and Master in Environmental Sustainability from the University of Edinburgh. Currently, she is studying a degree in Philosophy at the Universidad Nacional de Educación a Distancia and collaborates assiduously in informative activities about the philosophy of ecology.
She has worked in university research in the field of socio-ecological systems; she has also participated in eco-social projects in different countries, ecological collectives and neighborhood groups.
ICATALIST seeks to combine theory and practice in the performance of its activities, which range from conceptual design to the execution of research activities that integrate the main actors in the field.
Her main interest is the application of new scientific paradigms to valorize biodiversity and at the same time face contemporary social challenges.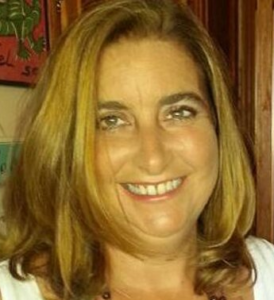 Director of ICATALIST, her role is focused on the strategic development of projects, vision of the future and innovation. She manages an interdisciplinary team, to implement projects, and the development of products and services based on innovation.
Founder and Director of ICATALIST and a Visiting Fellow at University of Leeds. part of the water@leeds in the United Kingdom. Elena finished her PhD at King's College, London. She holds a Masters from the University of Cambridge, and a Master in Investigative Journalism, Data Management and visualization from the University Juan Carlos I with "El Mundo" newspaper.
She was an Associate Professor at IE Business school and a Visiting Senior Fellow at the London School of Economics as Alcoa Research Fellow. Professionally, Elena has collaborated with a number of organizations including UNESCO, FAO, UNDP, EU DG Research and Innovation, universities (Spanish and Dutch) and river basin agencies, the England and Wales Environment Agency, as well as the private sector like Repsol, and NGOs like Transparency International-Spanish Chapter. She has published on a range of topics mainly related to water security, social innovation, collaborative decision making, water governance, evaluation of public policy, knowledge management and transfer.
Her current main focus is on climate change adaptation and the role of green infrastructure, as well as groundwater strategic management