Founded in 2000 in Thessaloniki, DRAXIS focuses on developing real life environmental ICT solutions and providing specialized environmental consultation services. Looking always ahead, we keep up with and interpret what is happening in day-to-day business, so as to offer custom-made tools, reflecting our commitment to be of service to the environment we live in.
Leveraging our unique know-how and expertise on the environmental sector we anticipate market needs and develop state-of-the-art solutions for the private and public sectors at local, national and European levels. Passionate about applying ICT, we use, combine and integrate remote sensing technologies, compound algorithms, GIS and other datasets to build multi-functional web-based platforms and mobile applications, decision making tools, crowdsourcing platforms, workflow systems and other software solutions. Our solutions are supported by an effective consultation framework, always aiming at enhancing efficiency in the use of natural resources, and at supporting successful integration of environmental aspects.
https://draxis.gr/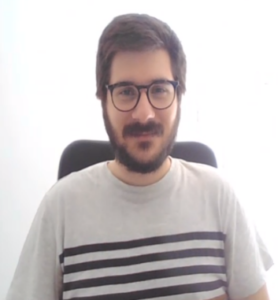 George Kefalas – Remote Sensing/Biodiversity Expert
George Kefalas – Remote Sensing/Biodiversity Expert was born in Thessaloniki, Greece in 1991. He received his Bachelor's degree in Environmental Technology and his Master's degree in Geoinformatics in 2014 and 2016, respectively. He holds a Ph.D. in Geography and Spatial Analysis from the Harokopio University of Athens. His doctoral research was supported by the Hellenic Foundation for Research and Innovation (HFRI) and the General Secretariat for Research and Technology (GSRT), under the HFRI Ph.D. Fellowship grant. George's field of expertise is remote sensing and spatial analysis and specifically mapping and assessing landscape dynamics and analyzing the complex relationships between socio-environmental factors and landscape changes. Through his experience as an environmental scientist, he has gained advanced skills in applied spatial analysis and landscape/ecosystem assessment, to which he integrates Geoinformatics tools, including GIS, Remote Sensing, Computer Modelling, and Programming. He has contributed to peer-reviewed scientific articles, conference papers and presentations of research studies on landscape analysis and modelling, ecosystems assessment, and biodiversity integrity.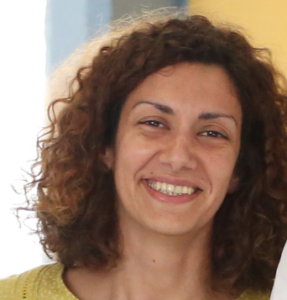 Christina Papadaskalopoulou – Climate Resilience Expert
Christina Papadaskalopoulou – Climate Resilience Expert holds a PhD in sustainable waste management and circular economy, as well as, a MSc on Energy management & environmental protection (National Technical University of Athens, Greece), while her bachelor's degree is on Business administration (University of Piraeus, Greece). She has over 10 years of experience mainly on the implementation of EU and national co-funded research projects in the fields of climate change adaptation and waste management. In particular, for the first field, her involvement focuses mainly on the assessment of climate change impacts, the development of decision support tools, adaptation planning, financing and implementation. With respect to the second field, her experience involves the assessment of conventional and innovative methods for the exploitation of waste, based on the life cycle approach.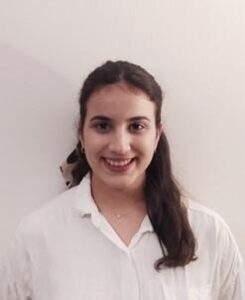 Antoniadou Marina – Climate Data Analyst
Antoniadou Marina – Climate Data Analyst graduated from the School of Geology of the Aristotle University of Thessaloniki (Greece). She is currently studying for a Master degree in Meteorology, Climatology and Atmospheric Environment at the same University. Since March 2021, she has been working for DRAXIS Environmental Technologies S.A. as a junior project manager. Her specialty is climate data analysis and she's been participating in a variety of European projects such as "REXUS" & "LENSES".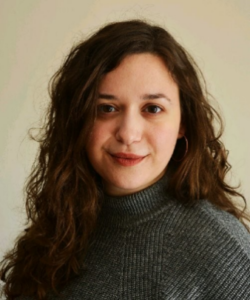 Eleni Ntzioni – ICT Manager
Eleni Ntzioni – ICT Manager is an Electrical and Computer engineer, with a specialization in Computer science, graduate of Aristotle University of Thessaloniki. She joined DRAXIS Environmental in 2018 and for the past three years she has been working as an ICT Project manager/Business Analyst in several European and National projects. She is experienced in analyzing and designing solutions and coordinating with development teams to execute specific goals in relation to software development.