Global Water Partnership – Mediterranean
Global Water Partnership – Mediterranean (GWP-Med) was established in 2002 as the Mediterranean branch of the inter-governmental organisation, Global Water Partnership (GWP).
Aiming for a water-secure Mediterranean, GWP-Med works at the regional, transboundary, national, basin and local level. GWP-Med promotes action and facilitates dialogue on Integrated Water Resources Management (IWRM); provides technical support to policy making; implements demonstration activities; and contributes to skills and knowledge development. Strategic priorities include leveraging the SDG target 6.5 on IWRM, adaptation to climate vulnerability and change, and river basin/transboundary water management. Gender and youth issues, as well as private sector participation in water financing, are also key, cross-cutting issues for GWP-Med.
GWP-Med facilitates a multi-stakeholder platform that brings together almost 100 water institutions and organisations, including 10 major regional networks of different water disciplines. GWP-Med extends its human resources in 7 Mediterranean countries with the Secretariat being based in Athens.
For more information please visit www.gwpmed.org.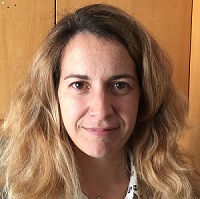 Maria is the Senior Communications Officer for GWP-Med. She has been working for international environmental and conservation NGOs for over ten years and has extensive experience in environmental and conservation communications, stakeholder and community engagement, capacity building and has participated in numerous conservation field researches in the Mediterranean. She has also worked for European cinema, the BBC World Radio Service and has worked as a researcher and producer for more than 50 investigative documentaries. She holds a BA in European Studies from Kings College, London (joint degree with Institut de Sciences Politiques and LSE) and an MSc in the History of International Relations from the London School of Economics and Political Science in London. She speaks English, French and some Spanish and is a native Greek.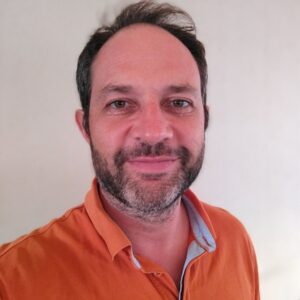 Alexandros is the Head of Communications of the Global Water Partnership – Mediterranean (GWP-Med). He studied Economics with Economic History at the London School of Economics and holds a Master's in Development Studies from Cambridge University. He has extensive experience in all aspects of communications relating to environmental and sustainable development issues.
Alexandros started his career as an economist at the Bank of England, analyzing the risks to macro-economic stability and managing the Bank of England's Property Forum, bringing together industry stakeholders. He subsequently joined the NGO sector in Greece, working at Amnesty International and WWF, working in key roles in fundraising, project management and communications. Prior to joining GWP-Med, he was Head of Communications at the Athens Partnership, a non-profit incubator for public private partnerships, managing over 10 million euros in grants by the Stavros Niarchos Foundation and other donors to the City of Athens.