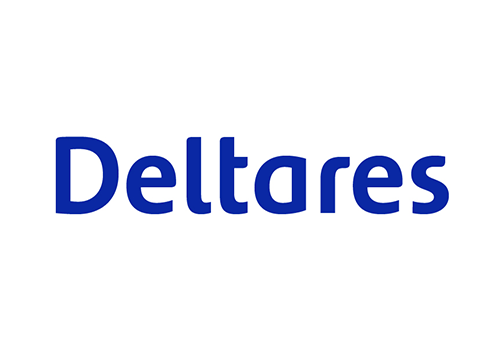 Deltares is an independent institute for applied research in the field of water and subsurface. Throughout the world, we work on smart solutions, innovations and applications for people, environment and society.
From the perspective of water, the subsurface and infrastructure, we will be working on four Mission Areas in which we set out our contributions to the international and Dutch agendas and tasks: Future deltas, Sustainable deltas, Safe deltas and Resilient infrastructure.
Managing densely populated and vulnerable areas is complex, which is why we work closely with governments, businesses, other research institutes, universities and NGO's at home and abroad.
Our mission is Enabling Delta Life. As an applied research institute, the success of Deltares can be measured in the extent to which our expert knowledge can be used in and for society. For Deltares the quality of our expertise and advice comes first.
All contracts and projects, whether financed privately or from strategic research budgets, contribute to the consolidation of our knowledge base. Furthermore, we believe in openness and transparency, as is evident from the free availability of our software and models. Open source works is our firm conviction. Deltares is a not-for-profit organisation, employs 850 people, 42 different nationalities and is based in Delft and Utrecht.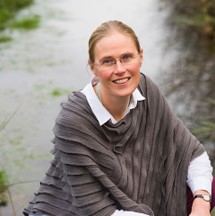 Ellis Penning is an expert in the field of Nature based Solutions and ecohydraulic research with over 20 years of experience. She leads the Deltares strategic research program on Nature Based Solutions and carries out a variety of projects related to this subject, both in the national and international context. An aquatic ecologist by training, Ellis Penning is specifically focusing on the role of vegetation in aquatic systems, both from a flood risk and environmental quality point of view and how knowledge related to the natural dynamics of this vegetation helps in the assessment and design of Nature based Solutions (NbS) within a catchment scale perspective.
Part of her work focusses on providing new evidence on the functioning of NbS via measured data using remote sensing, field monitoring and flume experiments. Next to this the linkage between technical functioning and the socio-economic and governance aspects of the design, implementation and management of NbS is part of her research. Ellis is also involved in the current EU-projects MERLIN and Danube4all and has extensive experience in international cooperation in Europe, North America and Asia. At present she chairs the International Steering Committee of the River Experiment Centre of the Korean Institute of Civil Engineering and Building Technology and leads the Deltares contribution to the joint project on vegetated flows in this unique large outdoor flume facility.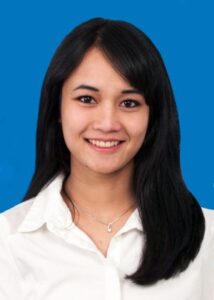 Tiaravanni Hermawan is a flood and drought risk specialist. She has been involved in many international projects in water resources management and flood risk management. Ms Hermawan has teaching experiences and is capable of explaining, visualizing and interpreting model results that present impacts of scenario and (nature-based)  measures using simplified dashboard tools which integrate results of different models and risk (socio-economic) indicators. Countries of work experience include South East Asia (Indonesia, Singapore, Philippines Cambodia, Lao People's Democratic Republic, Myanmar, Thailand), South Asia (Bangladesh), Pacific (Papua New Guinea), North America (United States of America), Central and South America (Paraguay, Bolivia), Africa (Egypt, Ghana, Nigeria), and European Union (The Netherlands, France, Germany, Spain, United Kingdom, Greece, and Switzerland). Important focus areas of her career are: 1) decision support tools (PowerBI) 2) collaborative (hazard and risk) modelling (RIBASIM, SOBEK, DFLOW-FM, D-RTC, D-FIAT, MIKE, HEC) 3) data science and management (Python, MATLAB, GIS, VBA, CMS, Azure, PostgreSQL, GIT)

Reinaldo Peñailillo Burgos BEng, MSc
Reinaldo is a senior advisor in integrated water resources management, with extensive experience in water resources planning, resilience and adaptation to climate change, environmental management, water-energy-food nexus and nature-based solutions (NbS). He has a master's degree in Energy and Environmental Sciences (University of Groningen, The Netherlands) and a university degree in environmental engineering (Pontificia Universidad Católica, Chile). With more than 15 years of professional experience, he has supported countries in the formulation of strategies and plans for water resources and water security, which include climate vulnerabilities and the formulation of innovative solutions (nexus, NbS) to build resilience to socioeconomic and climatic changes. He has worked as a program coordinator and multidisciplinary project manager for both the public sector (water agencies, ministries, municipalities) and the private sector (mining, energy). In the Rexus project, Reinaldo supports the development of the framework and the AirNbS webviewer for the selection of NbS options to address WEF Nexus challenges, and provides advice on their implementation to the pilot in the Pinios river basin, Greece. Other relevant projects include his current work in collaboration with IUCN and IDMP on a policy brief on NbS for building resilience to droughts, which considers input of the session on the same topic organized at Stockholm Water Week 2022, and the project "Assessing the WEF nexus 'uniting Water, Energy and Food' at the WEF summit in Dubai" for the Dutch Ministry of Foreign Affairs and in which 3 cases (Jordan , UAE, and The Netherlands) were studied. Prior to joining Deltares, Reinaldo worked for the German International Cooperation Agency GIZ as principal advisor to the Nexus Regional Dialogue Program in Latin America on behalf of BMZ and the EU, and in close collaboration with the Economic Commission for Latin America and the Caribbean ( ECLAC) of the United Nations and in association with development banks. He also worked for the Canadian consulting firm Golder in Chile in the formulation of water strategies and environmental impact studies for the private sector, and for the National Environmental Commission in Patagonia, in the areas of sustainable development, water resources and infrastructure. Other countries in the region whose governments he has advised include Chile, Peru, Dominican Republic, Bolivia, Costa Rica, as well as countries in other regions, including Jordan, China, Singapore.