CIRCE's mission is to improve the competitiveness of companies by generating and transferring technology through market-oriented R&D and training activities in the field of sustainability and resource efficiency, energy networks and renewable energies.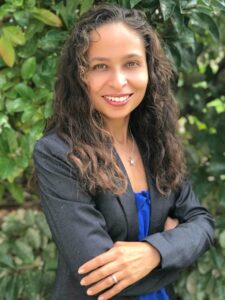 Dr. Maryori C. Díaz Ramírez (female)
Dr. Maryori C. Díaz Ramírez (female) is Technology Project Manager of the Sustainability Group at CIRCE Foundation. She holds a BSc in Chemical Engineering and a European Ph. D in Renewable Energy and Energy Efficiency from the CIRCE Research Institute of the University of Zaragoza. Her PhD studies were complemented by two research periods. Firstly, at Umeå University (Guest Scholarship Program 2007/08 for Advanced Academic Studies or Research in Sweden). Secondly, at the Technical University of Denmark, (Ph.D. European Mention Scholarship Program 2009/2010 of the University of Zaragoza). She also holds a Master Degree in Eco-Efficiency, Energy Saving and Renewable Energy Technologies (awarded by the Alban Programme, 2004).
She is actively working on the field of energy systems, sustainability and environmental issues with more than 15 years of dedicated research and industrial expertise in European projects. She has an active participation in international conferences and JCR listed journals achieving h-index of 7.
Carlota García Díaz (female)
Carlota García Díaz (female) Environmentalist by the University of Zaragoza (2018). Master´s degree in Science, Technology and Environmental Management from the University of A Coruña (2019). She is a Researcher in CIRCE Foundation since September (2020) being part of sustainability group, and the area of circular economy. She has developed her activity in projects about environmental impacts and environmental risk analysis. Nowadays, she works in CIRCE and collaborates in environmental impacts studies, public projects about emissions and European projects about circular economy and sustainability.