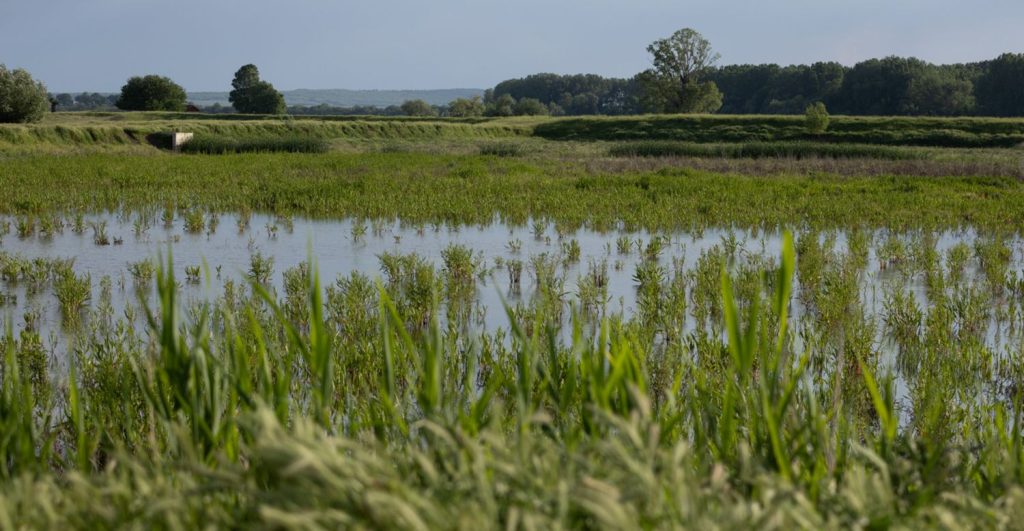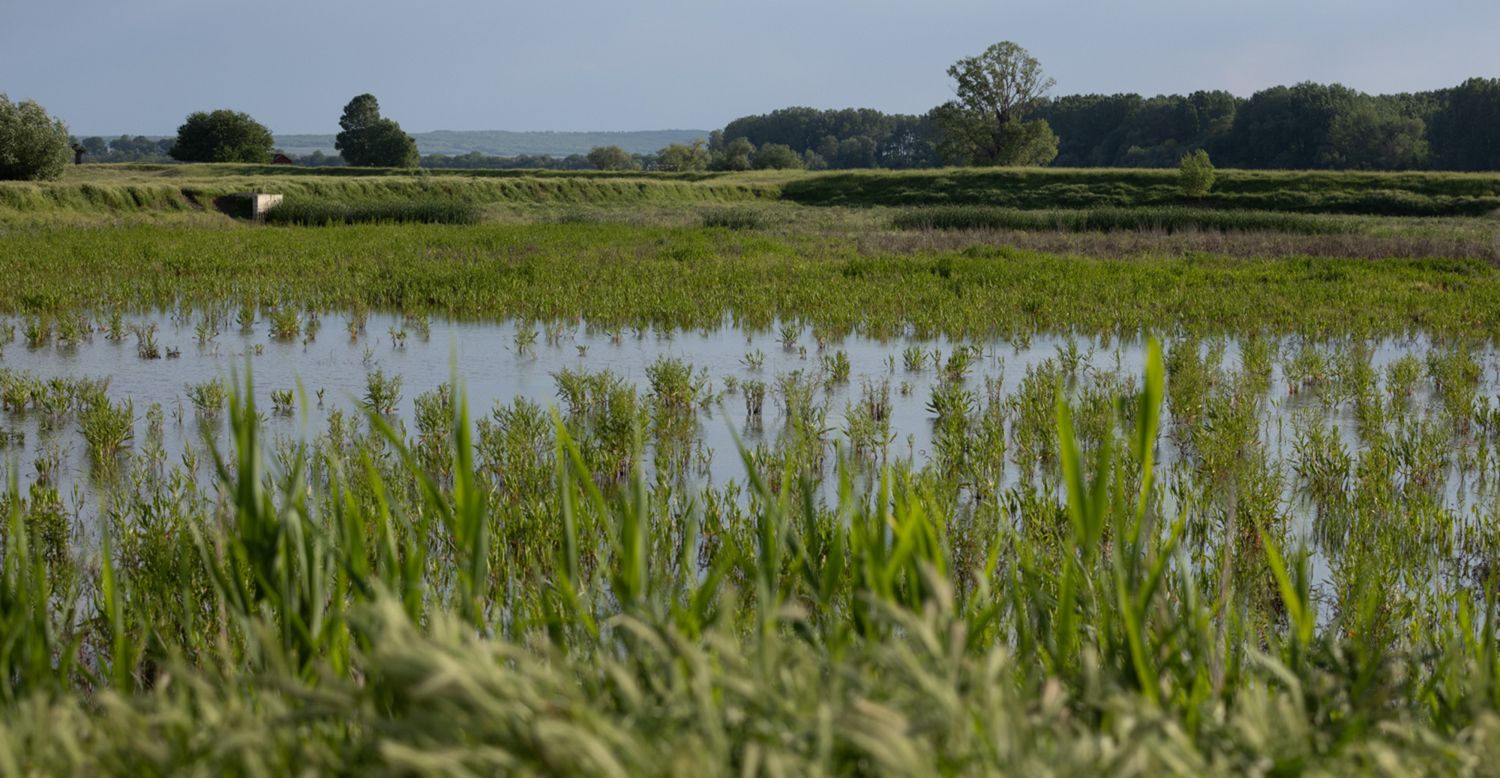 The 2nd Lower Danube REXUS pilot Stakeholder's Workshop took place in Craiova, Romania, on 24 May 2023, bringing together 22 stakeholders from across Nexus sectors including water, agriculture, transport, ecosystems, climate, irrigation and research. Led by REXUS Lower Danube pilot leaders WWF Romania and GeoEcoMar, with onsite participation by IRSA and UNEP-WCMC, the key aim was to validate the results collected from the first workshop and then processed by the REXUS team, and to explore future scenarios for sustainability based on the implementation of Nature-based Solutions.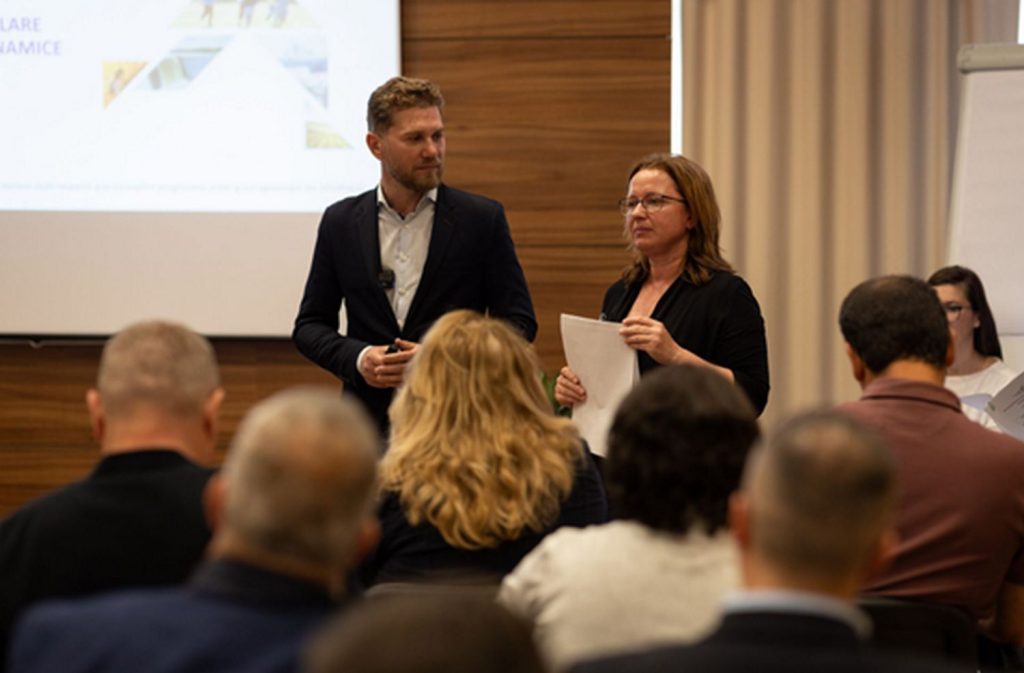 Camelia Ionescu (WWF Romania – right) and Albert Scrieciu (GeoEcoMar – left) introduced the 2nd REXUS Lower Danube pilot workshop in Craiova.
One of the key Nexus challenges in the Lower Danube river basin is due to the outdated irrigation system which is highly energy-consuming. In spring, excess water is pumped out from the fields, while in summer the water is pumped back through a series of pumping and pressurizing stations, to irrigate the crops. REXUS is examining how in some areas, implementing a Nature-based Solution of keeping small areas of wetland within the arable enclosures could greatly improve the efficiency of water and energy use.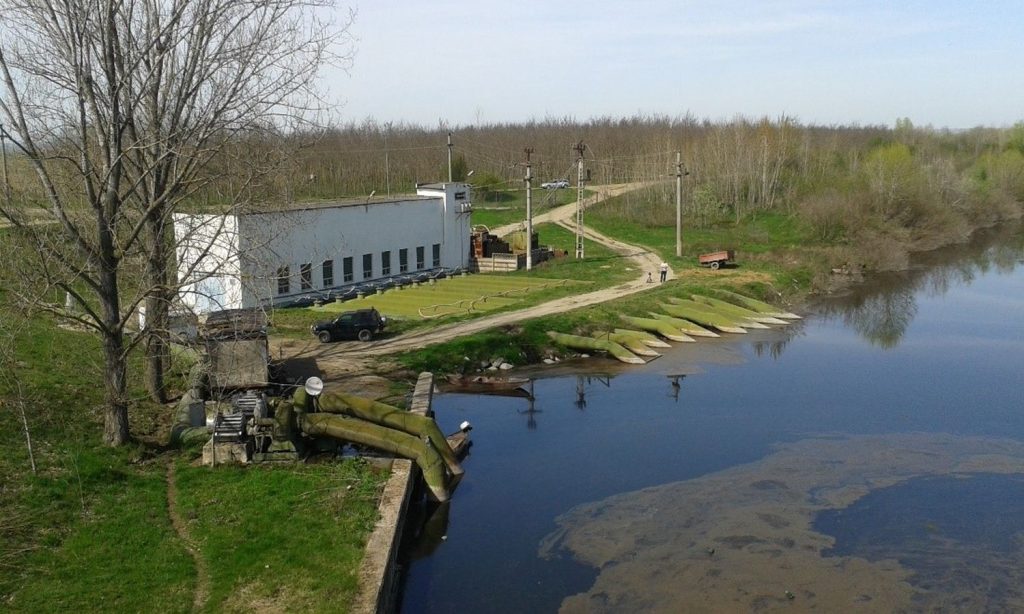 Pumping station, drawing water from the Danube River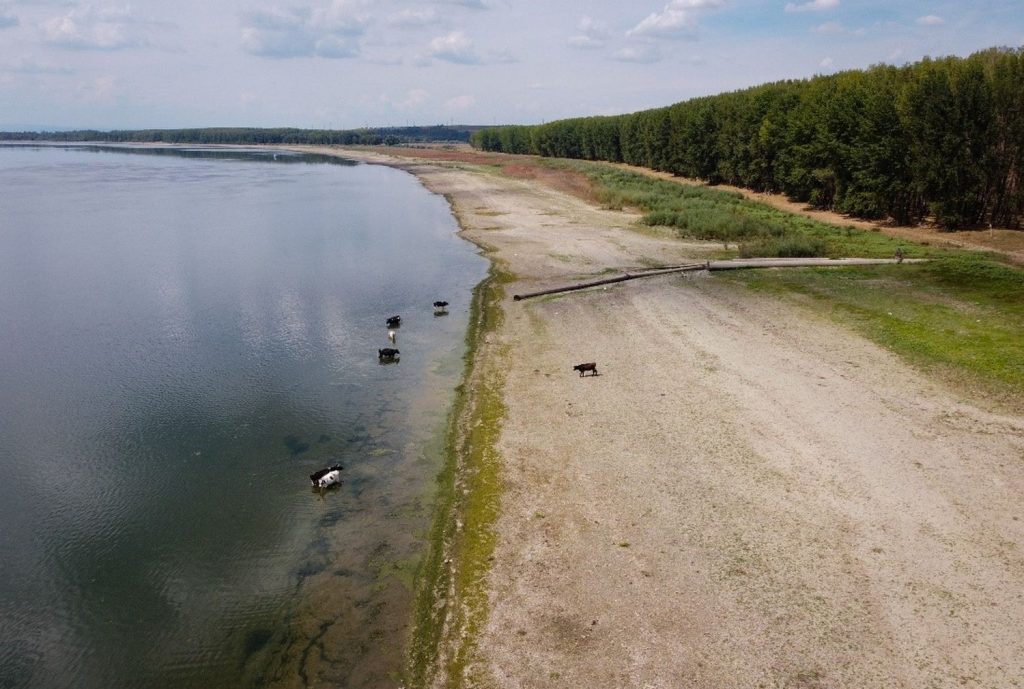 In the summer, when the Danube's waters are low, some of the pipes are no longer submerged.
Rafaelle Giordano from IRSA presented the participatory mapping results from the 1st workshop, summarising in a Causal Loop diagram the interactions between WEFE Nexus elements in the form of resources, activities and pressures. This feeds into the REXUS System Dynamics Model, developed for each of the 5 pilots, which will provide a quantitative analysis of the dynamic interactions of all the variables across sectors in the Nexus system, presenting different pathways of the system's evolution depending on the different measures implemented.
As a first step to the 'future visioning' exercise during the workshop, participants were invited to consider a 'Business As Usual' scenario up to 2050. With the exception of solar power, the outlook was deemed to be negative for most of the main resources, activities and pressures that were mapped.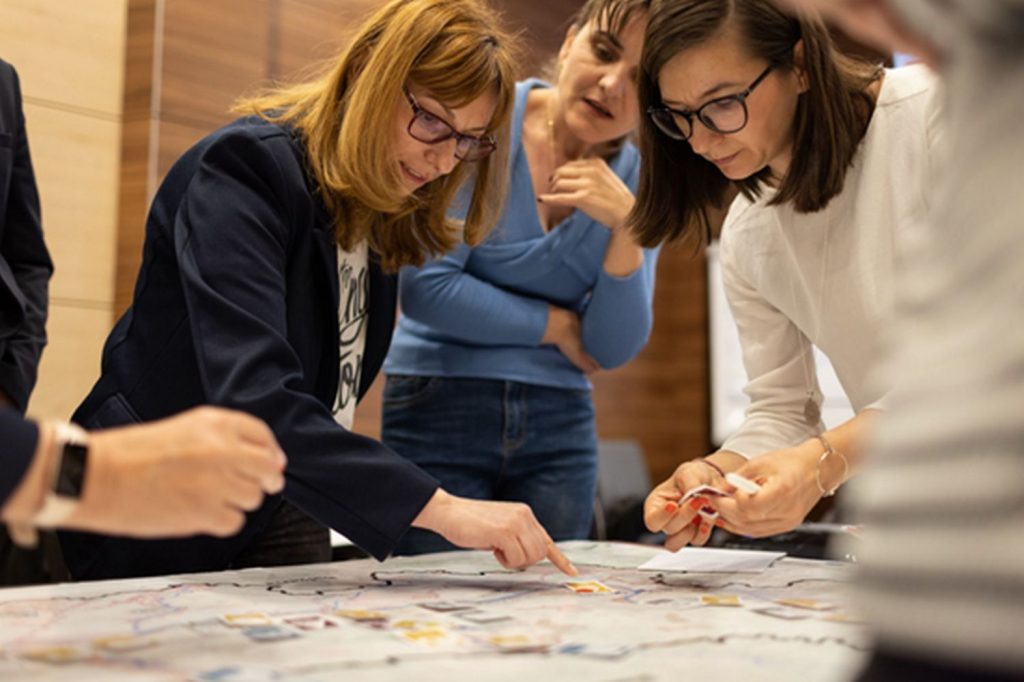 Corina Gheorghiu (WWF Romania – right) assists stakeholders to identify and rank Nature-based Solutions for addressing the Lower Danube's challenges.
Discussion turned to the possibility of addressing these challenges through a range of Nature-based Solutions, which were pre-screened and suggested by the REXUS team as relevant for the Lower Danube case. Participants were interested to find out more about solutions like creating buffer strips for water infiltration and slowing surface flow, floodplain restoration, riverbed renaturalization, crop rotation, and more. They went on to rank them according to criteria of Effectiveness, Feasibility and Acceptance.
A general presentation of the REXUS project took place a day before in the Nexogenesis project workshop that took place also in Craiova, in a session dedicated to H2020 sister projects.