The Cambridge University Centre for Environment, Energy and Natural Resource Governance is a leading international Centre, established in 2014 within the Cambridge University Land Economy department. It conducts integrative research on the governance of environmental transitions understood as social and technological processes driven by environmental constraints that lead to fundamental changes in social organisation. Examples of such transitions include the climate-driven transition from a carbon-intensive inefficient energy matrix to a decarbonised and efficient one, or the water/population-driven transformation of food production systems. Our work draws upon the knowledge of the drivers and implications of environmental change generated in various centres across the University of Cambridge and focuses on the law and governance dimensions of environmental transitions. Law is viewed as a technology to bring, guide and/or manage environment-driven societal transformation.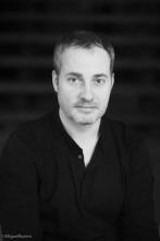 Professor Jorge E. Viñuales
Centre Fellow
Professor Jorge E. Viñuales holds the Harold Samuel Chair of Law and Environmental Policy at the University of Cambridge and is the founder and former Director of the Cambridge Centre for Environment, Energy and Natural Resource Governance (C-EENRG). He is also the Chairman of the Compliance Committee of the UN-ECE/WHO-Europe Protocol on Water and Health, a member of the Panel of Arbitrators of the Shanghai International Arbitration Centre and the Director-General of the Latin American Society of International Law.
Jorge has wide experience as a practitioner, both in an advisory and a litigation context. He was associate, counsel and of counsel with two major law firms specialised in international law for a decade. In addition to his work for the UNECE/WHO, he has served as arbitrator, counsel, expert and, earlier in his career, as secretary of arbitration tribunals in inter-State, investment and commercial disputes. He regularly advises governments, companies, international organisations or major NGOs on different matters of environmental law, investment law, human rights, maritime delimitation and public international law at large. He has published widely in his speciality areas.