The Centre for Sustainable Development in the Cambridge University Engineering Department was established in 2000 and has grown to encompass a research community currently covering sustainable development issues in the fields of water, urban flood management, infrastructure resilience, post-disaster recovery, international development, climate change mitigation and adaptation and system dynamic modelling of coupled resource management.
For engineers to address sustainable development, more options need to be considered and evaluated, and more choice criteria developed, than are often adopted using traditional approaches. Several of these criteria will not be conveniently measurable. Values, as well as mathematics, need to be applied in formulating the trade-offs and compromises involved in engineering decision-making, and these need to be transparent and accountable to a wide constituency of interested parties. Our work adopts a multi-disciplinary approach and focuses on the context and complexity in which engineering products and services are delivered.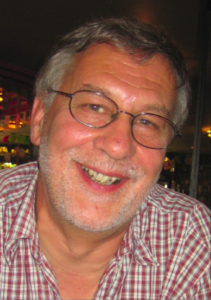 Richard Fenner (BSc (Hons) PhD CEng MICE FCIWEM) is Professor of Engineering Sustainability in Cambridge University's Engineering Department and is the Director of the Centre for Sustainable Development. He is a Chartered Civil Engineer and a Fellow of the Chartered Institution of Water and Environmental Management. He set up and led the MPhil in Engineering for Sustainable Development for 18 years from 2002 to 2020. His research interests focus on water, sanitation and sustainability issues in both developed and developing countries, with a focus on urban drainage and water industry asset maintenance. His research has included published work on: the asset maintenance of sewerage infrastructure; scale laws for hydrodynamic separation; algorithms for leak detection in water mains; sensor arrays for monitoring sewage odour; modelling UV disinfection of greywater and recycling for single home use; the impacts of coupled resource management of water, energy and land on food security; multiple benefit evaluation of blue-green infrastructure; urban-rural interactions of Natural Flood Management; rural water supply in Africa and a systems analysis of the SDGs. In addition he has written extensively on issues relating to engineering education.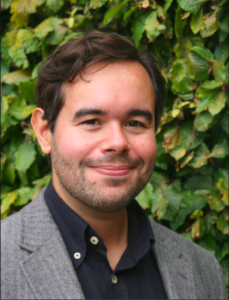 Dr André Cabrera Serrenho is an Assistant Professor in Sustainable Development at the Department of Engineering. He is a Fellow and Engineering Director of Studies at Clare College. Dr Serrenho is exploring new ways of reducing greenhouse gas emissions at a faster pace to meet international climate pledges. This involves identifying new configurations of energy and material systems to supply our future needs with less demand and emissions. André has been working on whole-systems analysis to enable future housing and mobility of people and freight without emissions (UK FIRES project) and to produce, use and dispose of petrochemicals without emissions (C-THRU project). André is also interested in the development of systems dynamic modelling tools to link the flows and stocks of water, energy, food and climate systems (REXUS project).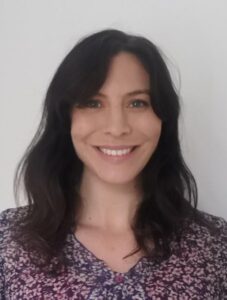 Dr Linda Geaves is Post-doctoral Research Associate at the Centre for Sustainable Development, Cambridge University. She holds a Master's Degree in Geography from the University of Oxford and earned her DPhil from the Environmental Change Institute by developing models to integrate observed human behaviour into traditional environmental risk assessments. The agent-based models developed demonstrated how the complex interplay between physical risk, people's behaviour in risk environments and peoples other day-to-day concerns impacted an individual's ability to benefit from policy instruments. The research was expanded from individuals to action groups, and explored the significant influence the scale and nature of stakeholder interactions has upon positive outcomes of policy interventions. Following her doctorate, Linda joined the British Army as a Military Intelligence Officer and is GIAC Cyber Threat Intelligence accredited. Linda's research interests focus on designing decision making tools to support the transparent, efficient and fair management of resources. She is currently working on the ReXuS project where she is developing models which demonstrate how policy interventions in water, energy, food or climate have second and third order impacts within each sector and upon the achievement of the Sustainable Development Goals. These models will help decision makers create a balanced portfolio of actions to support the achievement of diverse development targets while avoiding perverse outcomes.